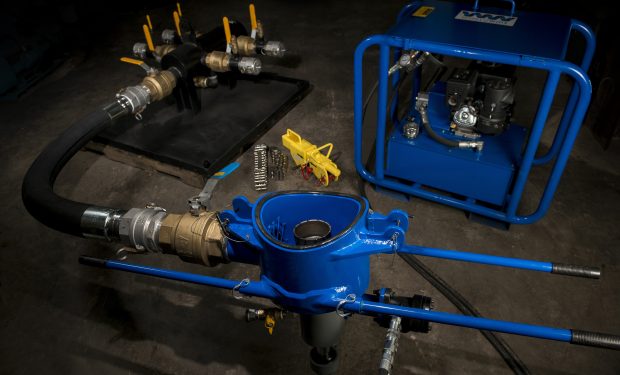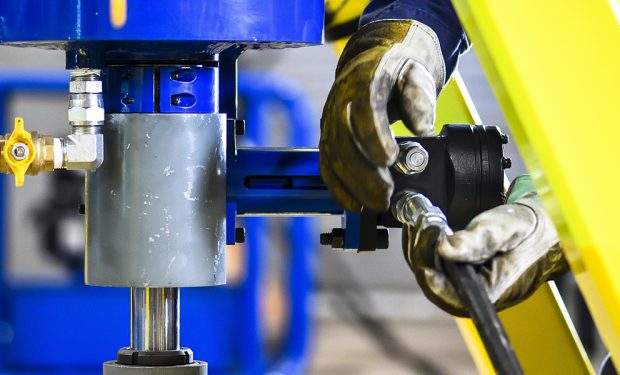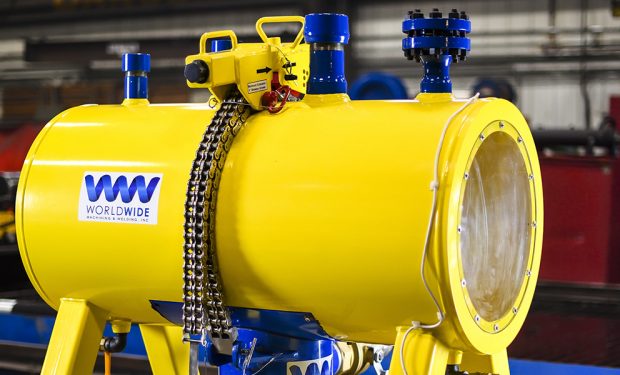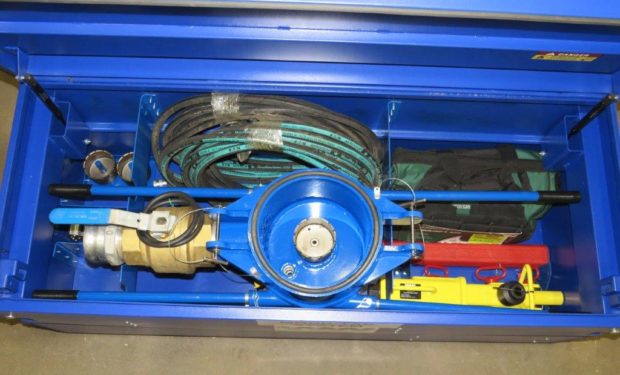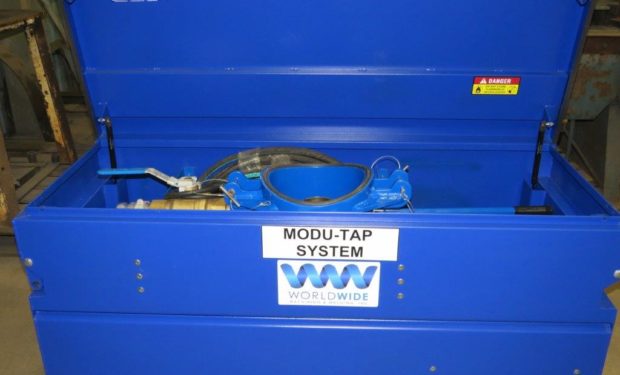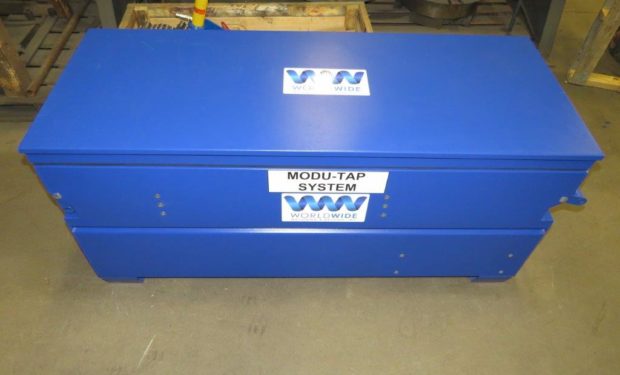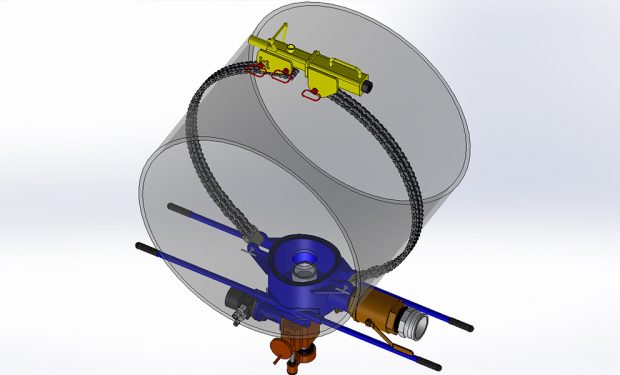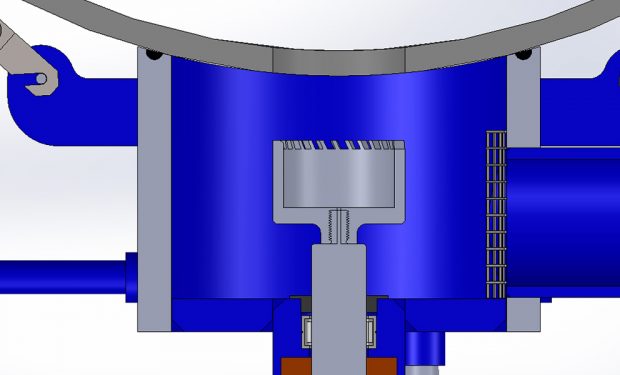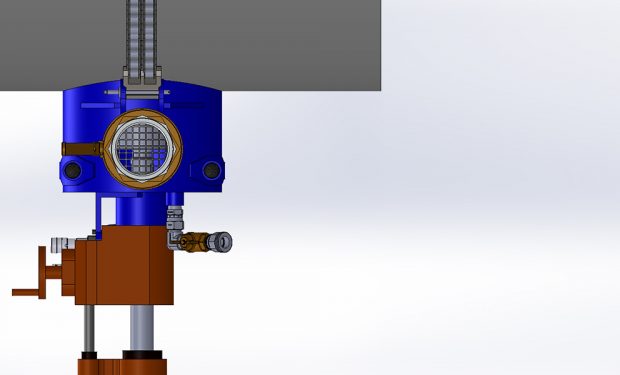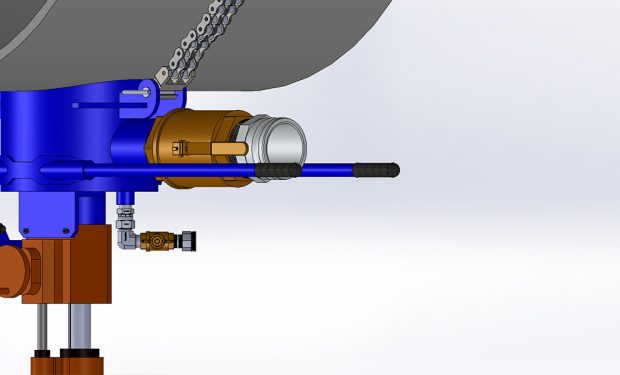 Modu-Tap Drain-up Tool
WorldWide Machining & Welding, Inc., has developed a modular and compact drilling machine.
Field Application
Using the Python Chain Clamp, the Modu-Tap housing assembly is clamped to the bottom of the pipe to achieve a complete seal. A hydraulic power unit and motor assembly is used to power the rotation of the boring bar and carbide cutter. The gearbox assembly allows the operator to manually control the extension of the boring bar to facilitate a  tap through the bottom of the pipe. Once the tap has been completed, the cutter is retracted back into the housing, and the pipe contents are allowed to flow freely down into the housing and out through the ball valve. The ball valve can be directly connected to a single vac truck and/or pump, or a drain manifold can be utilized to allow for multiple pumping connections.
Features/Specifications
Python Chain Clamp with a double-roller nickel plated chain is used to achieve a complete seal between the aluminum housing and the pipe surface.
Powder-coated (self-containing) aluminum housing assembly with a ball valve for maximum drain flow is machined to conform to a specific pipe size and to contain an o-ring specific to each pipe size application.
Chrome boring bar.
Carbide cutter.
Hydraulic motor.
Motor mount.
Gear box.
Hydraulic power unit with 50' of hydraulic hose.
Models Available
The following Modu-Tap components are interchangeable among all housing sizes: Python Chain Clamp, chrome boring bar, carbide cutter, hydraulic motor, motor mount, coupling, gearbox and hydraulic power unit with 50' of hydraulic hose.
Housing Sizes
4"
6"
8″
10″
12″
14″
16"
18"
20"
22"
24"
26"
30"
34"
36"
42"
48″
Custom sizes available upon request.
Download Spec Sheet (pdf)