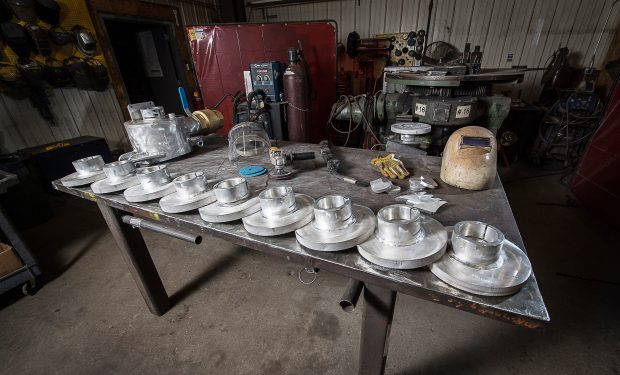 Welding Station
Welding and Fabrication
WorldWide Machining & Welding offers a wide variety of welding and fabrication services. Our engineer and detailing department will help you through the entire process, from getting your design on paper to making your idea a reality.
Heavy Weldments
Heavy welding needs? No problem. At WWMW, we have lifting capacity up to 20 tons and experienced personnel to fabricate and weld heavy weldments. We also employ a sub-harmonic stress relieving system to condition the welds and relieve thermal stress on parts.
Weld Repair
WWMW is experienced in the area of complicated weld repair projects. These projects involve the implementation of weld procedures that are vital to the success of the project.